Skip to Content
Discount Mattress Specials for Jacksonville, FL
You Will Find The Great Night's Sleep You Need Among The Wide Variety Of Discount Mattresses, Bed Frames, Adjustable Beds, Trundle Beds, And More At BEDS BEDS BEDS In Jacksonville FL.
We pass our savings with quality mattresses, bed frames, and more, as well as low overhead on to all our Jacksonville, FL customers.
No Gimmicks Here!
You can save up to 70% off retail price at our mattress outlet stores in Jacksonville FL. Come visit us today!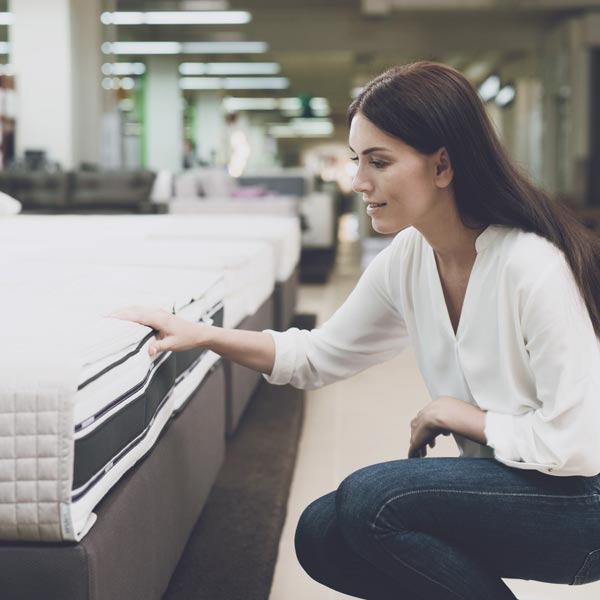 Our Specials!
If you are worried about where you will put those quality mattresses, look no further. When you purchase a premium set of low-price mattresses, BEDS BEDS BEDS will throw in a FREE bed frame. Need more than one bed? You will certainly save hundreds – possibly thousands – of dollars with our high-quality, low-cost mattresses. BEDS BEDS BEDS offers a discount to anyone who purchases multiple beds. Buy new mattresses for every bedroom in your home and save even more money! BEDS BEDS BEDS supports all of our military families. If you serve in any of the armed forces, ask us about receiving your military discount. We sincerely thank you for your service!
Sleep Well, Save a Lot
Because we are an outlet store and not a high-end retailer, BEDS BEDS BEDS does not spend as much on overhead. Combine that with the discount we receive when we purchase mismatched or discontinued mattresses, and that adds up to huge savings for all of our customers. To add to the savings, ask about our specials that include a free bed frame, discounts on multiple purchases and military discounts. Remember, at BEDS BEDS BEDS, we stock a variety of mattresses but all we sell is a good night's sleep. Call today or come to our outlet store in Jacksonville FL to see how you can save money
Call BEDS BEDS BEDS To Find Out About Our Specials, Including Military Discounts!
Find the Lowest Price on a Quality Mattress