Skip to Content
Mattresses & Other Bedding Products
Whether you're replacing an old mattress or looking for an upgrade, we know that you want a mattress that can help you get the best night's sleep possible. At Beds Beds Beds in Jacksonville, FL, we have hundreds of options to choose from.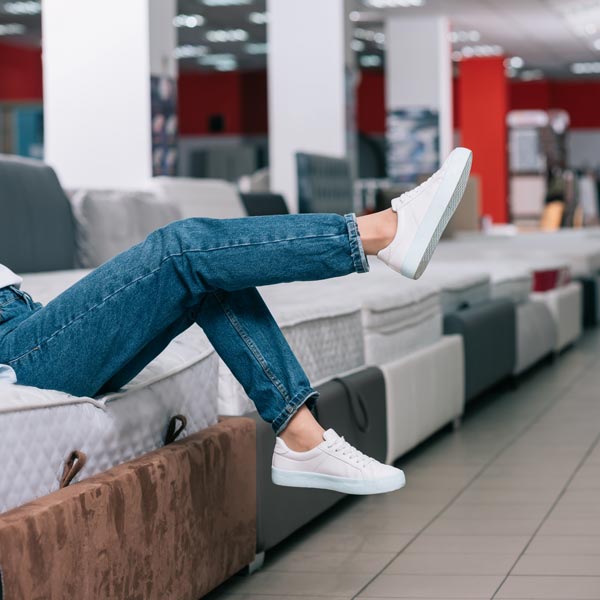 The Perfect Mattress for You
At Beds Beds Beds, we buy high-quality mattresses that have extremely minor blemishes on them that they are unable to sell in the big box retailers. The mattresses are just as comfortable but discounted up to 75%. We pass on the comfort and savings to you. We have beds of all shapes, sizes, and styles to fit your needs. Check out our regularly updated specials to see what our current sales are.
Mattress Types
We are proud to offer a variety of different mattress types, styles, and brands. In addition to mattresses, we also have box springs, frames, and other bedding products. We offer the following types of mattresses:
Famous name brands: Call and see how we can save you 100s of dollars on your next mattress purchase.
Adjustable & Electric Beds
Beds that can incline and recline.
Trundle Units
These beds can slide beneath another bed to save space and offer more flexibility for sleeping arrangements.
Rollaway Beds
Beds that can quickly fold up and be removed to save space.
Custom Sizes
Just about anything you can imagine.
Cool Gel Memory Foam
Memory foam that provides maximum comfort and breathability.
Your Trusted Mattress Store
Beds Beds Beds has many years of experience in the industry, and our knowledgeable staff can help you find the perfect level of comfort on your budget. Don't get ripped off by paying more than you should for the same product. Contact us or visit our mattress outlet in Jacksonville, FL to find the perfect mattress at the perfect price.
Quality Beautyrest Mattresses
You already know you can save a lot of money on a mattress from BEDS BEDS BEDS, and you could even get a free bed frame. There is a lot more to see when you visit BEDS BEDS BEDS. We certainly have the box springs and mattresses that will give you the best night's sleep at a price you will love. BEDS BEDS BEDS has much more!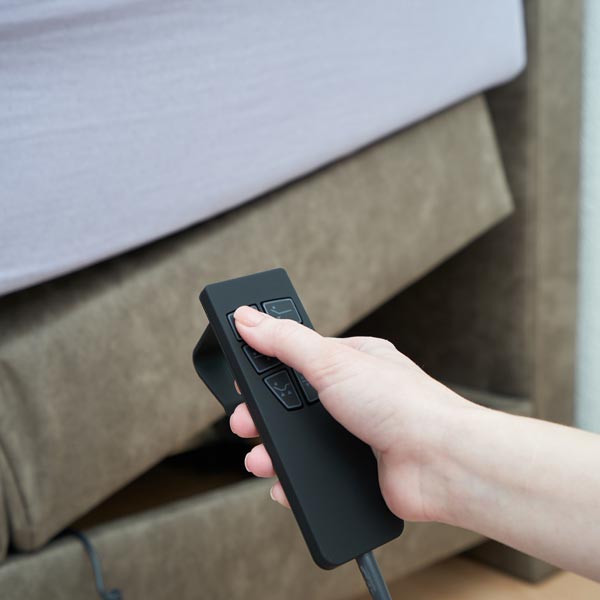 Adjustable & Electric Beds
Adjustable beds offer a variety of positions to give you the perfect night's sleep. Most adjustable beds can even be paired with your existing headboard and footboard. With an adjustable bed frame, you can incline the top and bottom of the bed to provide a variety of sleeping positions for comfort, ease pain, and reduce snoring.
Trundle Units
If you have frequent guests and not enough guest rooms, save space with a trundle bed. This bed frame has a mattress on top and another one under it that rolls out to form another bed. When the bottom mattress is not in use, it rolls under the bed to give the appearance of one bed. It's like getting two beds in the same space as one!
Rollaway Beds
Another space-saver to accommodate frequent guests, rollaway bed frames folds the mattress in half (touching the head to the foot of the mattress). Then, as the name suggests, it simply rolls away. When your guest arrives, just roll the bed out of the closet, unfold the bed frame and your guest is ready for rest!
Find the Lowest Price on a Quality Mattress